Jose Mourinho's agent Jorge Mendes has been in Manchester over the last 24 hours, fuelling speculation that he is in talks with Manchester United over his client's imminent arrival at Old Trafford.
Rumours have been sweeping through the football grapevine to suggest that the presence of the most famous football agent of them all in a hotel adjacent to United's Old Trafford stadium is evidence that Mendes has business to do with the club that may involve Mourinho replacing Louis van Gaal as the club's manager.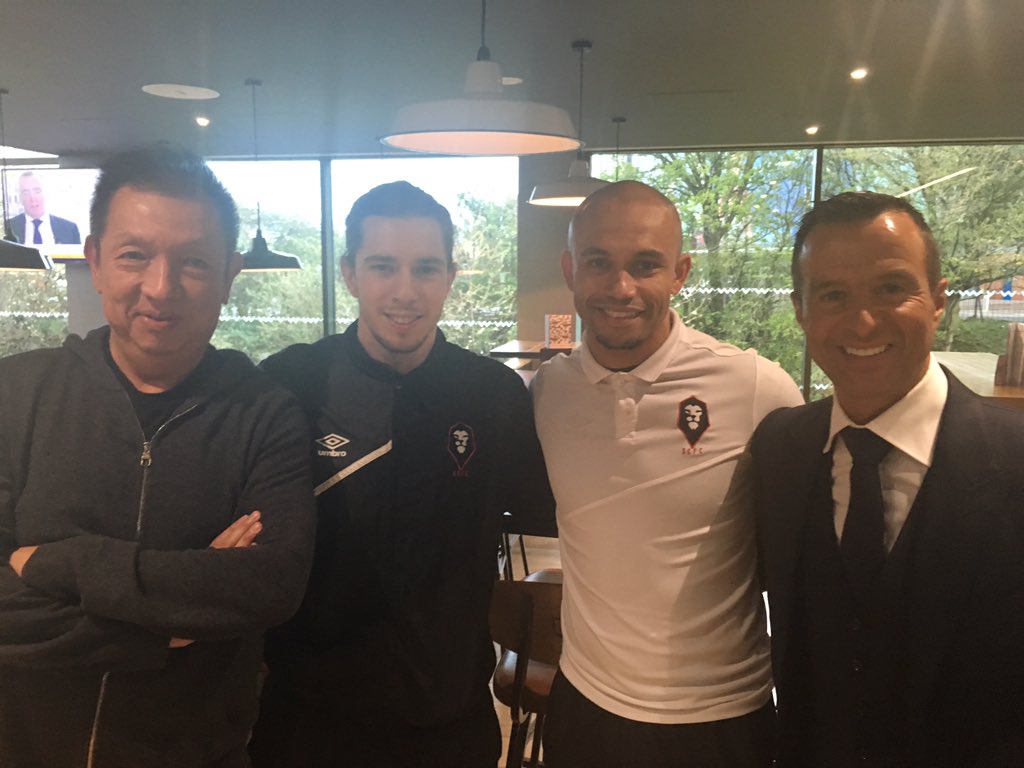 Mendes was photographed alongside Valencia owner Peter Lim, who has business links with former United stars Ryan Giggs, Paul Scholes, Nicky Butt, Gary and Phil Neville, sparking speculation that there may be a place for current United assistant boss Giggs in a future Mourinho set-up at Old Trafford.
Mourinho has tended to include a member of the club's current staff in his backroom team when he arrives at a club, with Steve Clarke and Steve Holland among those who worked alongside the decorated tactician during his two spells as Chelsea manager.
Several high profile United ambassadors have come out in support of Giggs succeeding Van Gaal at Old Trafford in recent weeks, while there have been suggestions that the Welshman would not be keen to stay on in a role as assistant manager if Mourinho was appointed.
If there was to be a place for Giggs in a potential Mourinho set-up at United, it could dilute the opposition towards his possible appointment, which would not be confirmed until after the club play the FA Cup final against Crystal Palace at Wembley on May 21st.
Reports last weekend suggested Mourinho's appointment as United manager would be confirmed in the next two weeks, but those suggestions have been swiftly dismissed by all parties.
It remains to be seen whether an FA Cup win and a top four finish in the Premier League would be enough to earn Van Gaal another year in the Old Trafford hot-seat, yet plans already appear to be moving forward as United plan for next season.
Benfica midfielder Renato Sanches is expected to seal a big money move to United this summer and as Mendes also acts as adviser-in-chief to the teenage starlet, his trip to Manchester may also have been to conclude a deal that is reported to be costing the Old Trafford club around €40m.
Online Editors