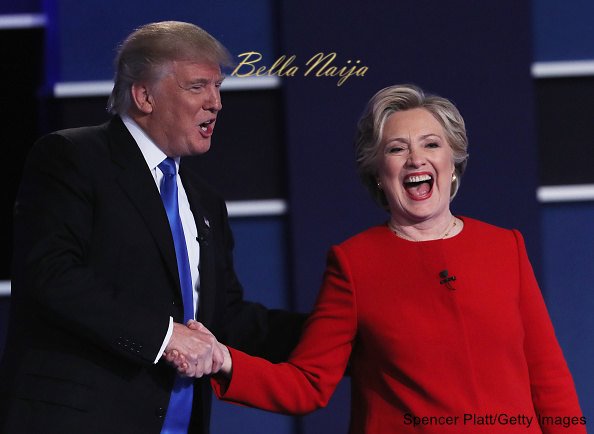 U.S. Republican presidential candidate Donald Trump on Friday went after Democratic rival Hillary Clinton for highlighting his treatment of a former Miss Universe.
"Wow, Crooked Hillary was use and duped by my worst Miss Universe. Hillary floated her as an 'angel' without checking her past, which is terrible! Using Alicia Machado in the debate as a paragon of virtue just shows that Crooked Hillary suffers from BAD JUDGEMENT! Hillary was set up by a con,'' Trump wrote in a series of tweets.
Clinton pointed to 1996 pageant winner, Machado in the first presidential debate on Monday to stress Trump's poor treatment of women, noting Trump had belittled her after she gained weight.
The Clinton campaign has highlighted Machado, a Venezuelan who recently became a U.S. citizen, all week as it paints Trump as a misogynist.
Trump in a series of tweets alleged Machado had a checker past and suggested Clinton had been "duped".
"Did Crooked Hillary help disgusting (check out sex tape and past) Alicia M to become a U.S. citizen so she could use her in the debate?'' he wrote without backing up his allegation.