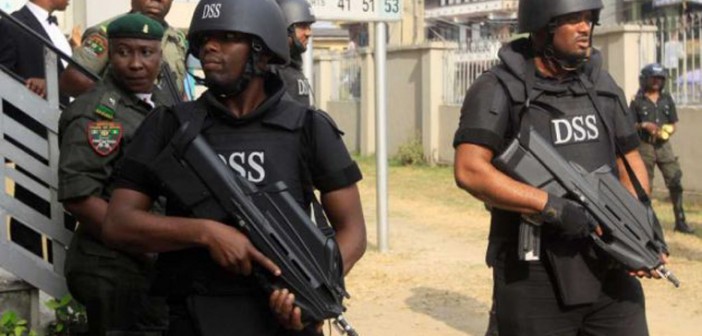 The Department of State Services (DSS) on Friday night and in the early hours of Saturday embarked on a nationwide arrest of Supreme Court and High Court judges.
According to reports, the judges are being arrested for alleged corrupt practices before, during, and after the 2015 General Elections.
Among those arrested were Sylvester Ngwuta of the Supreme Court; Niyi Ademola and Nnamdi Dimgba, of the Federal High Court; Muazu Pindiga, of Gombe High Court.
There are also reports that a Supreme Court judge and two other judges have been illegally arrested in other states.
This morning, Governor Nyesom Wike of Rivers state foiled an attempt by the Police and DSS to illegally arrest a Federal High Court judge in Rivers state.
In Abuja, alleged SSS agents beat down the doors of judges. At the residence of Justice Dimgba, they assaulted his brother.
According to Vanguard, a top Federal Ministry of Justice official said last night:
The Federal Government has commenced the arrest and detention of some corrupt judges as part of its effort to cleanse the judiciary. This exercise has just begun and will continue until the bad eggs are flushed out to give the country a new lease of life.
The operation may not be concluded tonight but I can assure you that we will carry it to a logical conclusion in the overall interest of the nation.