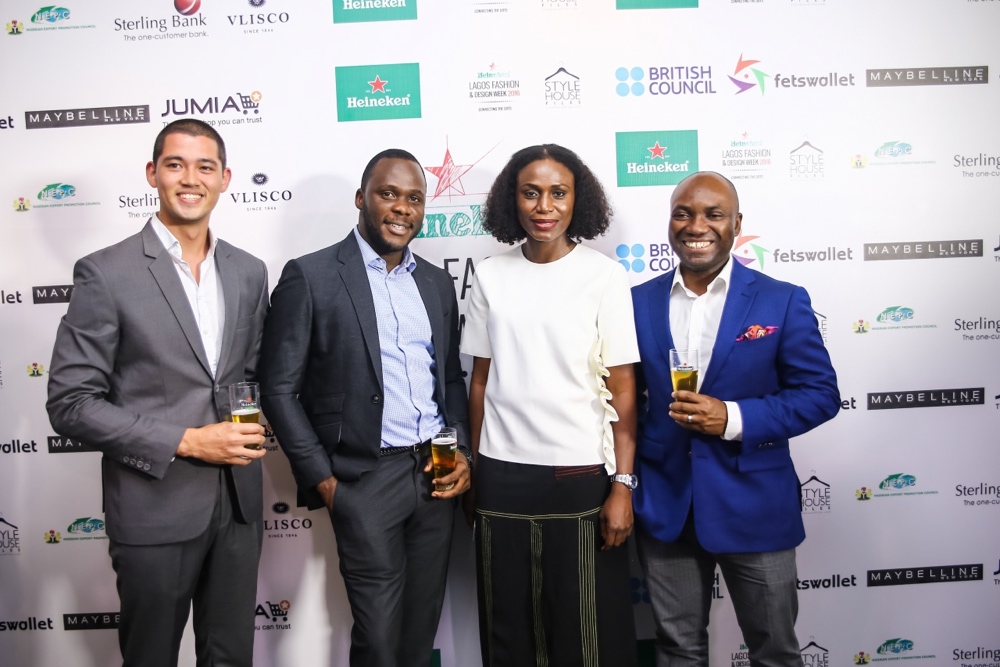 Omoyemi Akerele flanked by the Heineken Team Fai de Swart, Biyi Fagade and Sampson Olochie (Portfolio Manager, International Premium)

Lagos – Heineken Lagos Fashion and Design Week will return for its 6th edition from the 26th – 29th October 2016 with Heineken as the headline sponsor. The annual event, which attracts over 6,000 fashion insiders, including buyers, retailers, local & international press, celebrities, models, and special guests will feature an exciting four day line-up, consisting of the Fashion Business Series, LFDW X Retail, the #HeinekenLFDW After Party and Africa's finest fashion design talent.

The event was formally announced to the press at a cocktail held at Heineken House on the 11th of October 2016. Speaking at the event were: Omoyemi Akerele – Founder Style House Files and Heineken Lagos Fashion and Design Week; Sampson Oloche – Portfolio manager, International Premium, Heineken; Londe Thompson – Project Manager, LFDW Fashion Focus; and Ronke Adeola – Project Manager, Fashion Business Series and X RETAIL.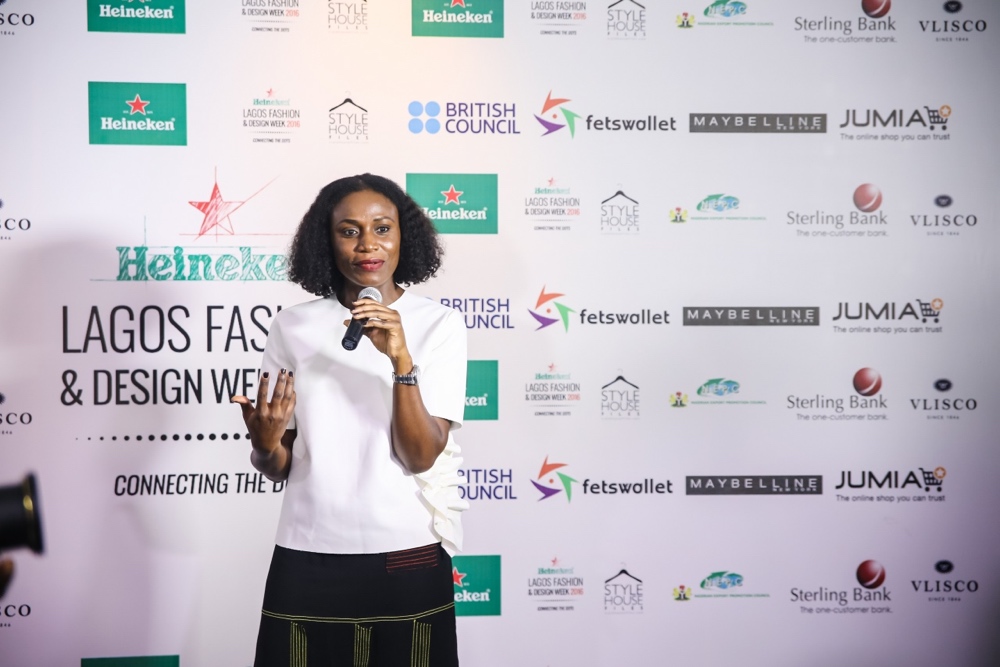 Omoyemi Akerele
Omoyemi Akerele, expanded on the initiatives spearheaded by Style House Files and supported by Nigerian Export Promotion Council which ran throughout the course of the year leading up to #HKLFDW. These initiatives with the objective to ensure that opportunities abound in the sector for skills acquisition, apparel manufacturing, access to market, included: The International Fashion Showcase in London featuring designers from the Fashion Focus Program; The Magic Trade Show in Las Vegas; The Fashion Business series seminars which for the first time, will host two editions in a year; and the apparel manufacturing courses running at the Human Capital DevelopmentCentre in Apapa.

Commenting on these initiatives and this year's event, the Executive Director and Founder of LFDW Omoyemi Akerele said, 'The underlying vision has always been to move the conversation beyond fashion towards creating an ecosystem of thriving fashion businesses that can impact the Nigerian economic landscape. It's about adding value to the industry, through creating various platforms that allow knowledge acquisition, skills development, access to market and showcasing talents to a networked global audience."