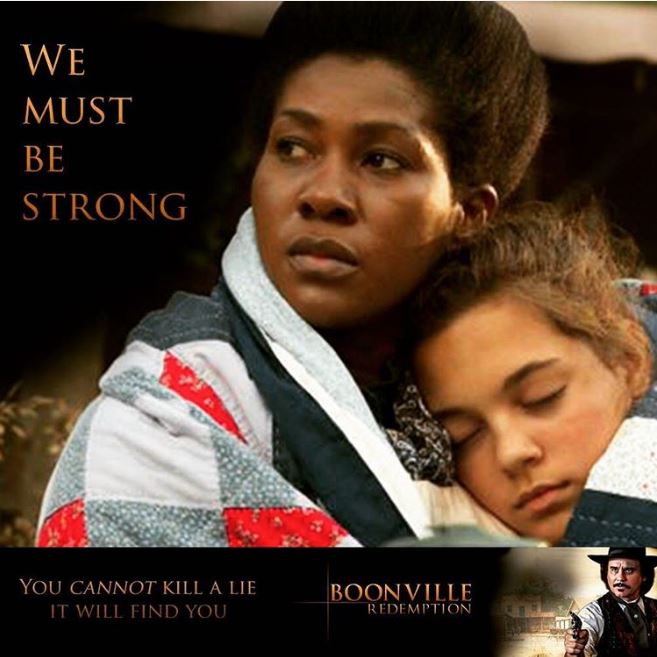 Actress Stephanie Linus stars in Hollywood movie 'Boonville Redemption' alongside Pat Boone, Edward Asner, Diane Ladd, Richard Tyson, Shari Rigby, Kassandra Voyagis, Robert Hays, Emily Hoffman and more.
She plays the role of Doris, a lady from the second generation of slave trade in America whose parents came from Nigeria. Doris is no longer a slave and she lives with her Uncle in this community where people are not judged by their race or colour. She forms a bond with a young girl, Melinda, who grew up not knowing her father.
Here's the synopsis:
13-year-old Melinda is angry about the hand life has dealt her. Being born out of wedlock and scorned by many, she struggles to find out who she is in this world, to herself, her family and to God.
Melinda desperately wants to know what happened to her real father. Determined to do all within her power to find her father, Melinda's bravery compels some of the townspeople to reveal the dark secrets that they have kept to themselves for years.
Her example gives them strength to bring the truth to light and ultimately to find forgiveness and redemption. Along with Boonville's residents, Melinda learns that when you look for the truth, that's where you'll find grace.
The movie is scheduled for release in November.
Watch the trailer: